Products & Services We Offer
Marley Financial Group in Eighty Four, PA understands the value of evaluating the complete needs, goals and lifestyle of each client we speak with. This is so we may set you up with insurance, tax and retirement plans that all work together, maximizing the safety of your future and your cash. When it comes to thinking outside of the box, our agency embodies this in every interaction. Your policies and plans for the future, by definition, are absolutely unique to you — there are no two persons or families alike!
Marley Finacial Group provides health care options for the self-employed.
Pro-life Health Insurance
At Marley Financial Group, we understand the need for pro-life health insurance offerings that the ACA (Obamacare) can't provide as directly, and we are the first agency in the country to formulate those alternative plans. This is one of the main reasons we are an independent agency and we are proud of the strategic partnering we have maintained. Because of this, we have access to every available company and product nationwide.
Retirement Planning
In 26 years, we have never had a retirement plan fail. This has been made possible entirely by listening to what our clients need, and aligning those needs with the appropriate mix of services to truly fit their lifestyle and goals. There are so many important questions to ask when preparing for your retirement, but you may not know exactly what they are — luckily we do! Our team is dedicated to creating a safe and reasonable approach for your retirement plan.
Comprehensive Life Insurance Offerings
We provide a broad selection of life insurance options to meet any need or goal. We work to provide in-depth information so you can make educated decisions for your and your family's future.
Note: Any reference to the word guarantee is based on the claims paying ability of the underlying insurance company.
Term Life Insurance
Term life insurance is a policy which lasts for a specified amount of time, offering protection only within the chosen time range. The most common term life insurance plan is the level term, which can be from 1 – 30 years in length. As long as premiums are paid monthly, your protection will remain in place and in most cases can be renewed after the specific term ends, with a fee. It is important to truly evaluate your situation to decide whether term life insurance is appropriate for you. For example, it is important to know and have on paper, when your term will end and if it may be renewed. You should ensure you know precisely when your premiums will increase and by exactly how much. Equally, be sure to understand whether your policy will be transferable at the end of and/or during the policy term in case your needs change.
Second-to-Die Life Insurance
Second-to-die insurance, also known as "dual-life insurance" and "survivorship insurance", is generally purchased by married couples to provide benefits to their family upon the end of both policy holders' lives. This is a bit different than other forms of life insurance, in that the living policy holder will not receive any life insurance benefits when their spouse, or partner, passes on. If you are seeking this policy, be sure to ask thorough questions about all terms and coverage involved to make sure your family will be supported. There are never too many questions when picking your unique life insurance policy.
Contact Us For a Free Quote!
Variable Life Insurance
Variable life insurance is another form of permanent life insurance. However, it is unique in that while it is a riskier option, the potential on your cash back values and coverage are far greater. Variable life insurance is defined by the government as a 'securities contract,' and subsequently will be regulated by federal securities laws and sold only via a prospectus. As a result, you need to understand every aspect of your plan, as you will allocate portions of your premium dollars amongst varying investment avenues.
Permanent Life Insurance
This is a life insurance plan meant for long-term policy holders and provides lifelong protection to you and your beneficiaries. It is very important to ask what your premiums will cost over the long term and ensure your ability to pay them.
Universal Life Insurance
Universal life insurance is defined right in the name, universal! This plan combines permanent life insurance with investment savings and low premiums, including flexible options for said premiums. There are also some universal life insurance policies that require a single premium (single lump-sum premium) or fixed premiums (scheduled fixed premiums) which are comprised of two components, a cost of insurance (COI) amount, and a saving component, known as the cash value.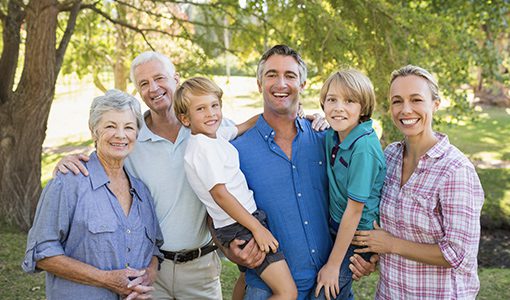 Get a Free Quote
For more information about our comprehensive life insurance options or to receive your free quote, contact us at 724-884-1496 or by email at Todd@marleyfg.com today!
Marley
Financial Group
1056 PA-519
Eighty Four, PA 15330
Hours
Mon: – Fri :
9:00AM – 5:00PM
*or by appointment